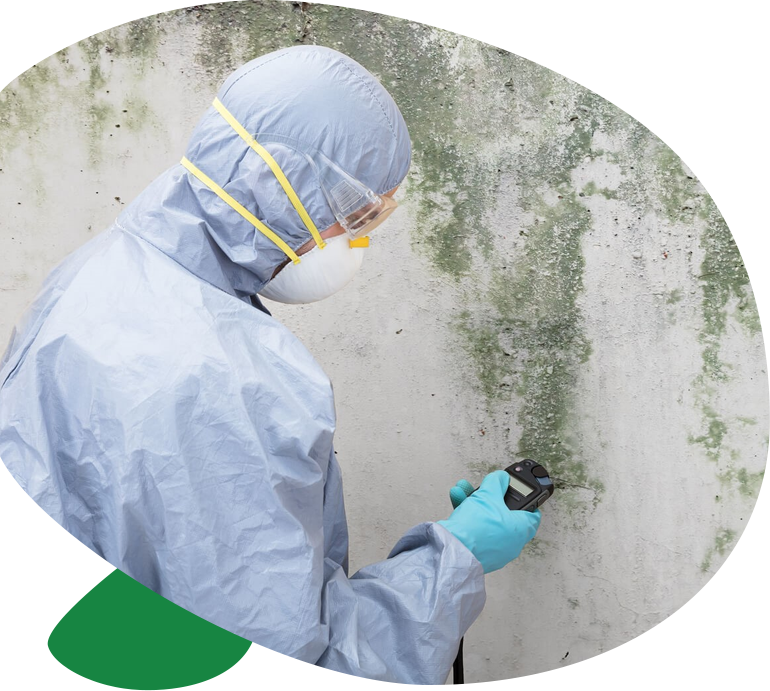 Mold is a menace for a particularly good reason. It is a type of fungus that ejects microscopic spores into the air, which cause a lot of health issues related to breathing and the skin. That's why a lot of people are searching for "mold remediation near me."
Since it's microscopic, the only time you can see the mold growing with your naked eye is when it has slightly grown on some substance such as a wall or a bathtub. It is practically invisible when in air. But there are some giveaways: it starts giving off a mildew-like and musty smell once it has started growing on a substance.
To prevent mold from growing, you can look for mold remediation companies. But even after a thorough mold remediation job, it would return if you don't remove its ideal breeding conditions:
You may also witness mold permeating fabric, carpeting, paints, and ceiling tiles occasionally. At times, the affected item can be salvaged, but that's not always the case.
Mold Remediation: Frequently Asked Questions
The median mold removal cost is somewhere around $2,350. It ranges within $1,380-3,330, and within $14.99-30.99 per square foot. A small remediation project may have a median cost of $460, but a large mold remediation project may go as high as $6,300 on average.
Mold remediation is different from mold removal. The removal process gets rid of all existing mold, while the remediation process reduces the mold to a normal, natural and generally acceptable level. A mold-infested property can therefore avail mold remediation to get the mold levels reduced to an acceptable degree.
This depends on several factors. The mold remediation process includes assessment of the amount of mold that exists, the area of the house it has started growing in, and the substance that has gotten contaminated by the growth. This may take anywhere within one to five days.
Don't wait for the mold to grow further! Get rid of it today. Call Mission Hills Environmental on
Submit your details to get a estimate Quote
We want to share our location to find us easily.